Each of us is capable of leading a meaningful life that creates a genuine impact upon the world. At Barkuma, we exist to empower humanity's fullest potential by working with people with disabilities who want to establish friendships, develop new skills and find rewarding work. Together, we navigate real-world tasks within a supportive setting.
Partner with people on the journey to their best life.
Respecting human worth and dignity
Fostering community inclusion
Promoting individual growth and development
Improving quality of life
Striving for excellence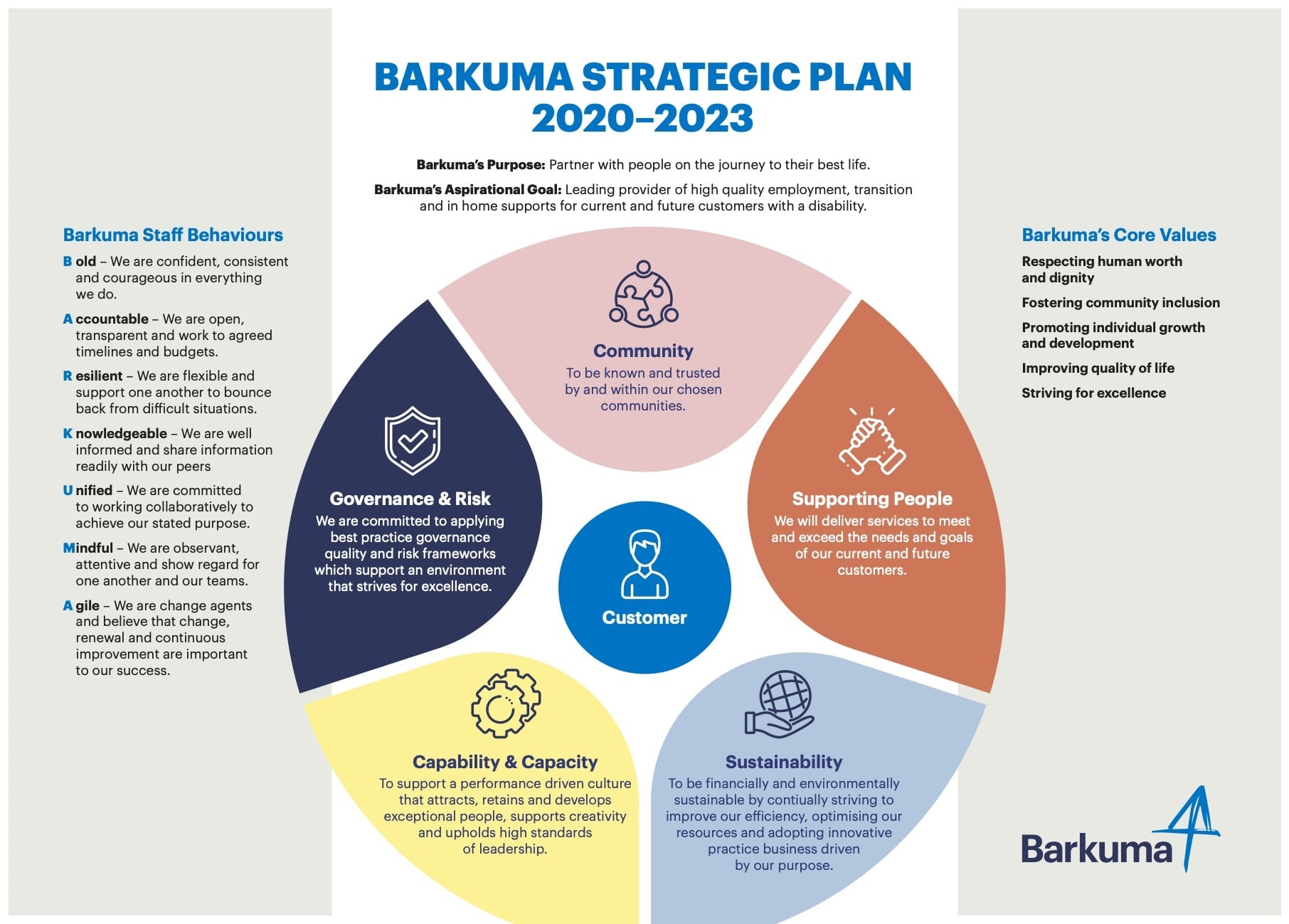 The Board of Barkuma Incorporated accepts overall responsibility for the corporate governance of the organisation. The Board directs and monitors the business and affairs of Barkuma and delegates the responsibility for the management of the organisation to the Chief Executive Officer (CEO).
The Board operates in accordance with The Constitution of Barkuma Incorporated and reports to members through the Annual Report, Annual General Meeting and such other meetings as may be called by the Board or the membership.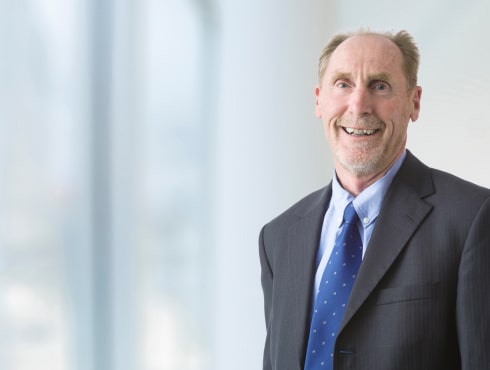 CHAIRPERSON
Chas Allen OAM
B.E. (Hons)
Dip. Project Management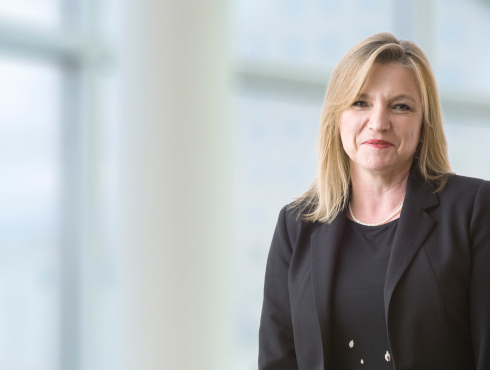 DEPUTY CHAIRPERSON
Sandra Parr
B. App. Sc. (OT), SAIT
Grad Cert. Health (Flinders)
Grad Dip. Health Admin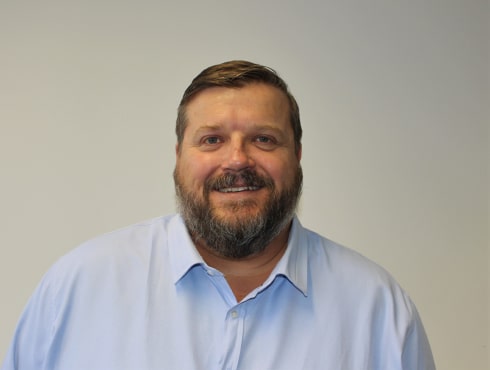 SECRETARY
Simon Rowberry
B. Disability
Dip. Management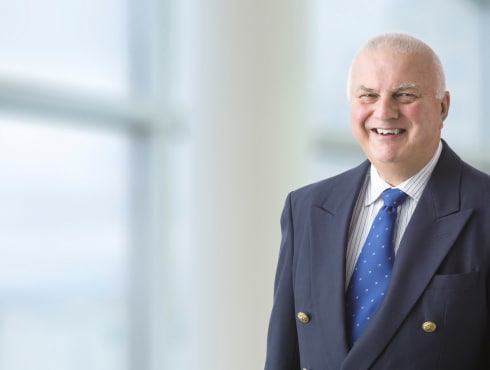 FINANCE DIRECTOR
Barrie Mansom
FCA, CTA, DipFP, JP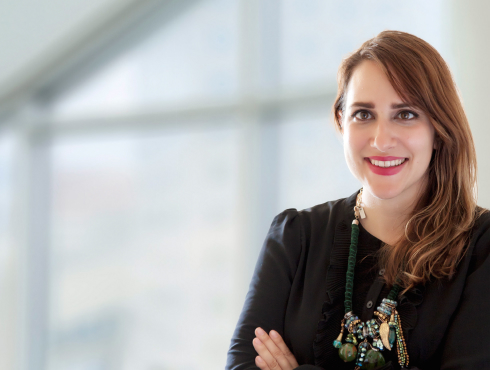 BUSINESS / COMMUNITY LEADER
Libby Vojin
B.E Civil (Hons)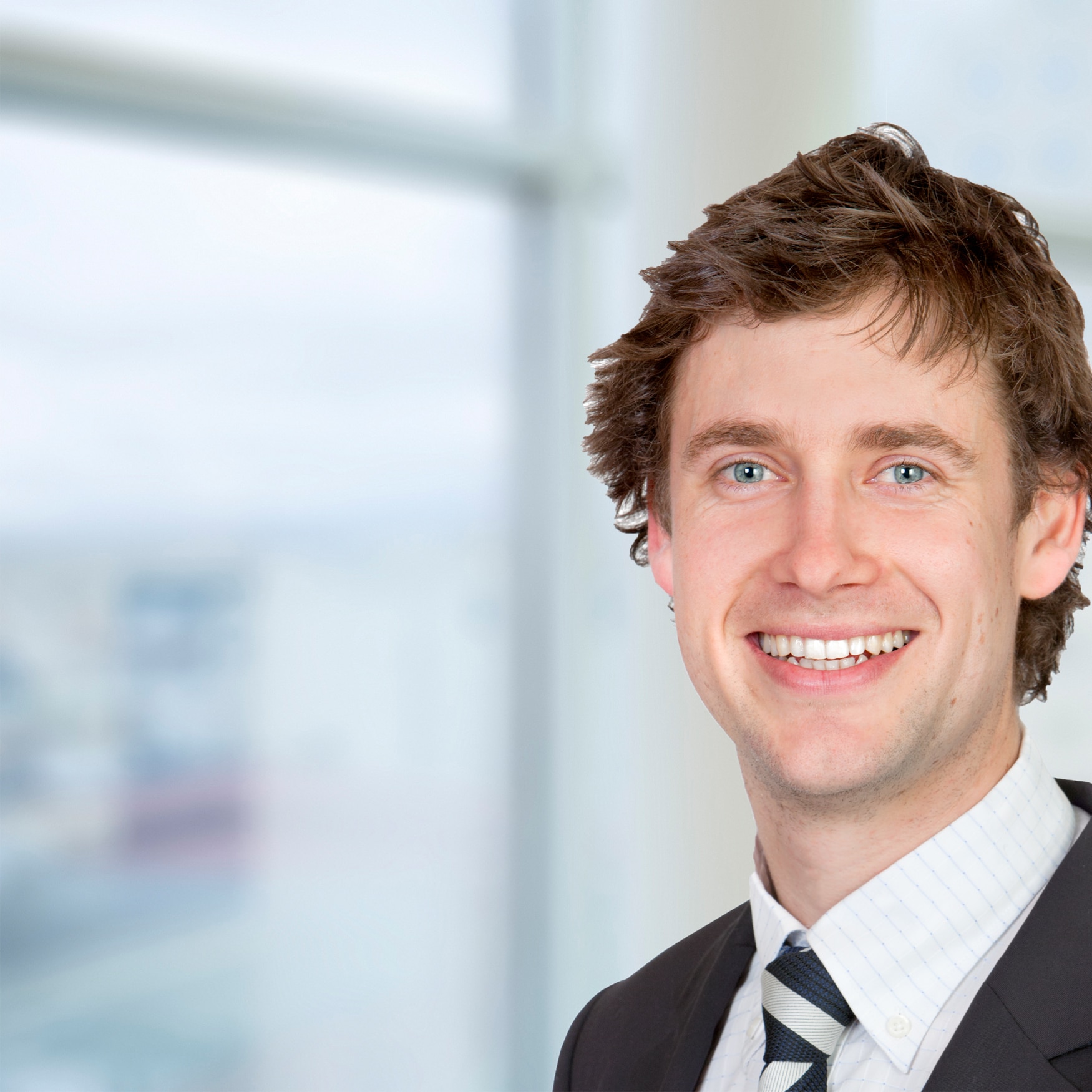 LEGAL PRACTITIONER
Nathan Justin
B. Com, B LLB/LP, Grad Dip. CA, C.T.A.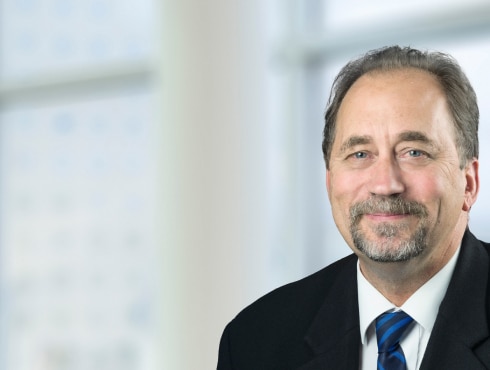 PERSON WITH EXPERTISE
Roman Kowalczyk
Dip. Management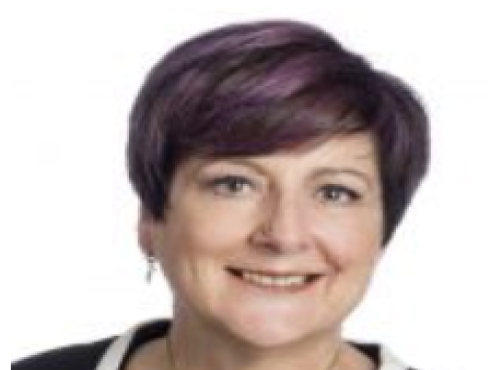 PERSON WITH EXPERTISE
Caroline Ellison
Associate Professor Uni SA
PhD
B. Disability Studies (Hons)
Grad Cert. Applied History
Start or build your career with one of South Australia's leading disability service providers. Barkuma is a vibrant and exciting place to work, knowing you are contributing in a positive way to the community with an organisation that truly cares.
For more information on our Disability Employment Services, click here.
To work in our factories, click here.
An opportunity exists for a causal Production Supervisor, to provide guidance and oversight to supported employees
read more